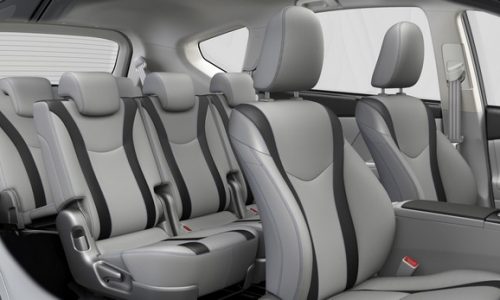 Autostop is a market leader in the production of interior parts, using innovation and technology to always expand its capabilities.  With twenty years of experience in the production of leather interiors for the automotive industry, its continuous improvement of all stages of production is of great importance to the company in order to be able to produce high-quality products.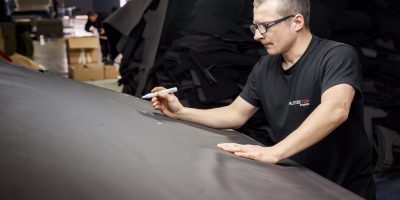 Hide Marking/Material Preparation – Before any production process begins, leather hides are placed on special tables where the staff visually inspect and mark any, defects, lose grain, wrinkles, scratches, etc. in order for them to be removed during the cutting process.  This ensures top-quality material for their customers.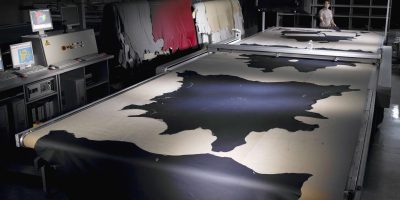 Cutting of Leather – With special machines and nesting technology used for cutting leather, the parts are cut with precision and quality.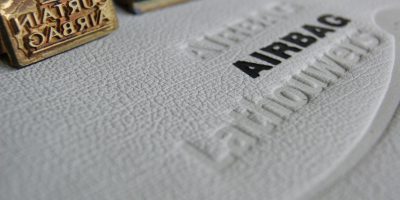 Perforation/Embossing – The process of perforation and embossing gives another look to the final product.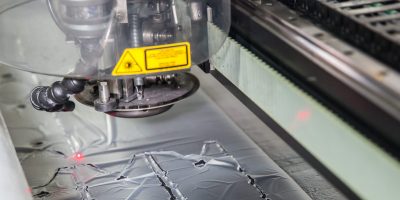 Cutting of Soft Materials – To meet all the customer's requirements, Autostop is able to cut using modern machines all types of soft materials.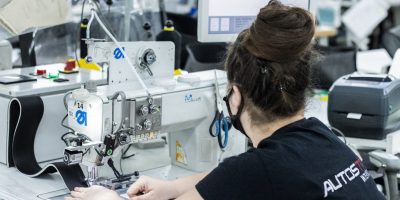 AirBag Sewing – Using a predefined procedure, the sewing of the area of the airbag in the seat cover is one of the most important and well-trained tasks.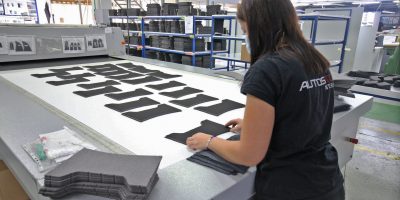 Lamination – Lamination using different types of foams, adds protection against wrinkles, marks, grease, and other contaminants.  The improved strength, stability, and appearance are what makes these products stand out.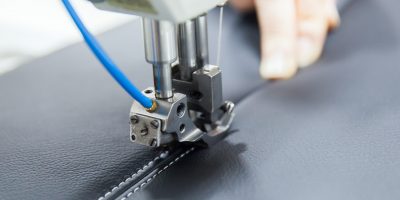 Sewing – Using state-of-the-art machines and the operator's experience, all parts are sewn according to drawings and special sewing instructions.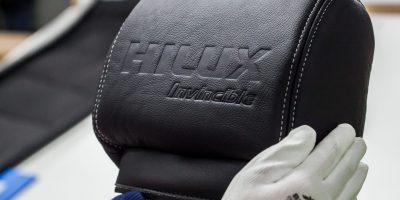 Quality Control – The final product must go through all the processes of quality control where they are carefully controlled to meet the required quality standards.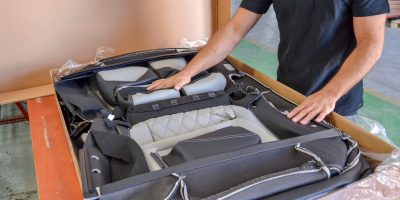 Packaging – A fully trained staff completes the production process with that of packaging.  Following a specific packaging procedure, the final products are well packed and ready for safe transport to their final destination.