AUTOSTOP GROUP of COMPANIES
Autostop Global is a group of companies that are market leaders in the design, development, innovation, and manufacturing of interior parts and materials primarily for the Automotive, Aviation, and Transportation industries in Europe.
The group concentrates on offering the highest quality products and services by always taking into consideration modern demands but also social and environmental responsibilities.
Vertically-integrated structured from conceptual design to a final product that includes the production of its basic materials, it offers its customers a complete solution.

Autostop Interiors Doo focuses on the development and production of all type of vehicle interiors, including seat covers, door panels, armrests, dashboards, steering wheels and other IP products.

Autostop Floormats Doo using a wide range of carpet materials, colours, edging, and stylish designs, produces all types of floor mats for vehicles.

Autostop Aviation Doo brings the automotive standards to aviation.  It offers all activities for the design and production of seat covers for airplanes.

Autostop Materials develops, tests and produces alternative materials to leather, such as PVC and PU for multiple industries. It also manufactures its own PU foam that can be laminated on any type of material using state of the art machinery.

XSense Design designs, develops and tests new products for the Automotive, Aviation, Furniture and Fashion industries.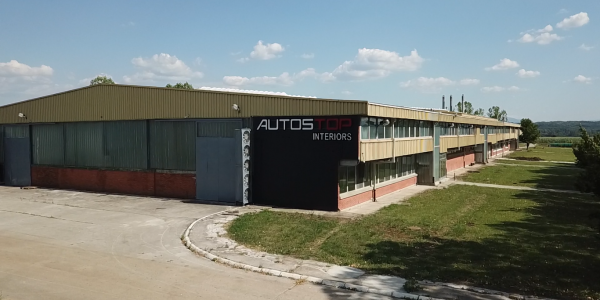 The company concentrates all its efforts towards offering the highest quality products and services
Always taking into consideration customer requirements and the need to offer interior parts that make a vehicle different and unique,  individuality is exactly what sets Autostop apart from other suppliers.  The company's mission is to provide innovative solutions to the many challenges that arise,  always forward-thinking and aiming to build long-lasting partnerships.  The high level of skills and quality of services offered is proof of the strong relationship with top-tier automotive companies.
One of the keys to success is working together as a team
Continuous training of employees and their motivation to learn, improve their everyday tasks and deliver the best quality products, shows their commitment to the company.  As a socially responsible company, Autostop is guided by the idea ''Supporting the community which supports us'', it always makes sure to support the local community and their ideas. Being conscious of the environment and focused on providing sustainable solutions for a better future.