"… The opportunity to help, support and encourage employees is my comfort zone in which I enjoy growing…"
As a Human Resources Manager at Autostop Interiors, together with my team, I work on the process of recruiting and selecting candidates, organizing trainings and trainings for employees, while I pay special attention to improving interpersonal relationships, respecting and respecting employees, and improving their productivity and efficiency. My role in the company Autostop is also aimed at ensuring that employees in the company achieve their maximum business performance, be satisfied with working conditions, and form quality and honest relationships with the employer from the very beginning. I am especially happy to have the opportunity to organize the work of the kindergarten, which distinguishes our company from other companies in the area, and which is certainly extremely important for the people who work in it. Becoming part of a large Autostop family, I have the privilege and opportunity to help, support, and encourage employees, which is my comfort zone in which I enjoy growing.
Nevena Dimić, Human Resources Manager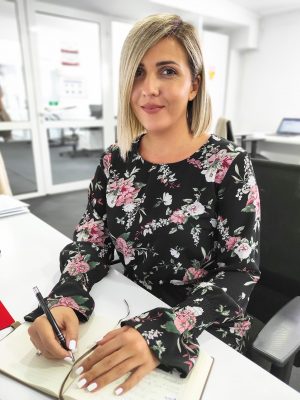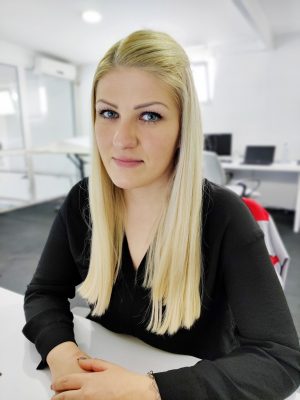 Working in the CAD department is a challenge every day. As a textile engineer, my goal is to solve the problems that production faces every day. Also, I am working on the maximum use of materials in projects in leather and floor mats. I often have training for the software I work in. I have been working in this position for 2.5 years, and I have made great progress in terms of the practical part of the job, as well as personally. The environment in which I work is very pleasant and positive. I plan to continue to progress and learn.
Andrea Milojić, CAD department
I am a chemical technologist and I am responsible for the artificial leather production process. I organize the production process from the preparation of raw materials to the control of the final product. Every day, my team and I face new challenges that we successfully overcome. There is a strong team spirit in our team and a pleasant atmosphere. Each day represents an opportunity for our progress as employees and the progress of the entire system. And most important of all is that my job makes me happy.
 Miodrag Čičić, Chemical Technologist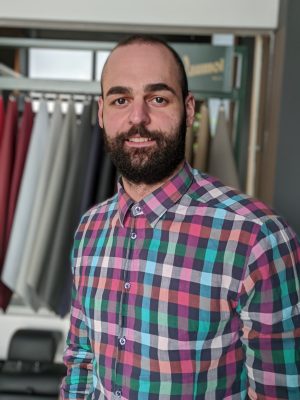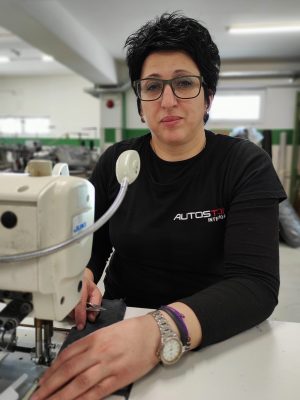 I started working in this company in 2014 as an operator on process Sewing, and then I later progressed and became a trainer where I now teach others how to sew. It is a great honor and pleasure for me to work in the company Autostop. Sewing covers and other pieces of leather is not just sewing, this is the magic that creates everything we imagine. We achieve top results through teamwork. I'm proud to be here.
 Marina Doder, Trainer of sewing
I have been working for Autostop Interiors since September 1, 2018. For the first 9 months, I worked in the position of Chemical Engineer in the material testing laboratory and after that, I was promoted to the position of Process Engineer in the process of production of leather upholstery, where I am now. The advantage of the company I work for is the great possibility of advancement and training, especially for young people without work experience, and it also enables the knowledge acquired at the faculty to be upgraded and practically applied. I believe that the basis for good and productive work is a positive work environment and openness of people to cooperate at all levels, which is the case in the company where I work.
Filip Vučković, Process engineer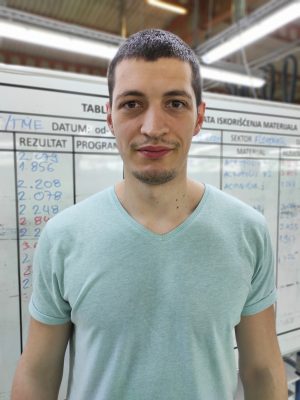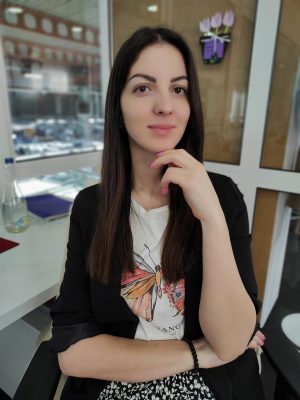 Autostop is a great opportunity for me to demonstrate my skills and improve myself. I'm in charge of Human Resources Management. My responsibilities are organizing and implementing the process of recruitment and selection of candidates, organizing trainings for employees, improving productivity and efficiency of employees, improving interpersonal relationships, supervising the work of employees, cooperating with managers on all issues relevant to human resources, planning, creating, analyzing and improving evaluation systems employees… There is no better opportunity for training in Serbia than this. Everything can be achieved if we believe in ourselves and try hard enough to meet our goals. Nothing will come by itself, it is necessary to invest effort for everything, but it always pays off.
Valentina Stefanović, Human Resources manager
My first job in this Company was as storager in Warehouse and now I am in the section of Incoming inspection and Quality supplier evaluation- where, with precise monitoring of Quality department, we provide that all material and components we use for production are high quality and under Standards and demand specification and that is the first step in providing final products of Extra Quality we make in our Company. In the front of the Autostop Interiors is the great future and I see myself as a solid part of it. This Company makes difference from others in caring for and understanding each employer. Everyone has the right to an opinion and to be listened to and that is what makes our company one of the very rare where the smile on the worker's face is the regular part of work ambient.
Dušan Pešić, Incoming and claim support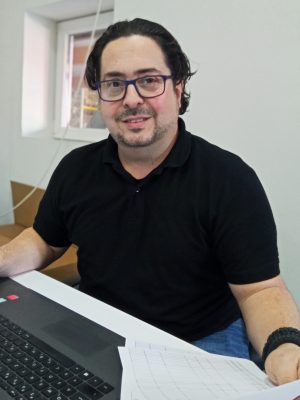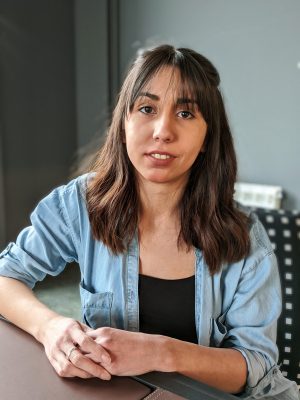 I work as a chemical engineer in the laboratory for the research and development of artificial leather. My job consists of studying customer requirements, finding new artificial leather recipes, testing product quality, as well as researching new raw materials. I am also responsible for introducing and training the production team on new projects and processes. I love my job because it is varied, interesting and full of surprises. I have good cooperation with colleagues and we are very successful as a team.
Marija Mitrovic, Chemical engineer